A Flower Fragrance:
Express your unique self through the exquisite scent of a flower

Note: 'Special Greeting for Gentlemen only!'
click here!

A flower fragrance guides us through our memories as reliably as a personal diary. That's probably why most people associate fragrances with particular moments and places – as though they are reminders of where they once were. That's why a fragrance will only really mean something to you if it evokes an accumulation of memories.
FYI: A flower fragrance on its own has the capability to stimulate an entire gamut of emotions ranging anywhere from pure innocence (Lily of the valley) to carnal sensuousness (ylang-ylang).
Now for your homework assignment: Your job will be to experiment with the different flower fragrances and discover your own history through the emotions they evoke; embellish your own present with their presence; and continue to write memories related to your 'flower fragrance' for the future. The combination of each flower's natural essence together with your personal touch, will define your 'flower personality' – the flower personality that you will use to play my unique creation: 'The Gardener's Day' or to choose the ideal flowers for the moments of your life.
Once again, I can only help you with half of the work. I can provide the information about flower fragrances but only you can find the second, most important ingredient of your 'flower personality' potion: your sentimental attachment to the flower.
For starters, let's explore the 'objective' ingredient of your recipe. Once that's done, you'll continue with your personal, retrospective work!
xxxxxxxxxxxxxx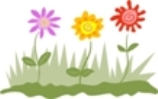 Flower fragrances: here are some of the most fragrant flowers…

• Chinese wisteria: deliciously extravagant and fragrant flowers.



• Damascus rose: intensely fragrant. It speaks of the Orient and days gone by (because of its origin).



• Daphne: sweet, almost citrus-like fragrance. Quite strong.



• Gardenia: fragrance that invites to pause for a moment. Inspiring for a moonlight evening.



• Heliotrope: heavy, sweet, vanilla like fragrance.

• Honeysuckle: sweetly scented flower.



• Iris: The Greeks used the fragrance of Iris to ease the journey into the next world. Incense burning with Iris can provoke erotic affects when mixed with herbs that have similar affects.



• Jasmine: sweet, heavy, spicy fragrance. Its scent is powerful.



• Lavender: the fragrance of half-remembered things. Calmative, relaxing to mind and body. Perfect for a summer afternoon.



• Lilac: from lightly scented to irresistibly aromatic.



• Lily-of-the-valley: sweet and fresh, a captivating fragrance. The Lily's scent was once purported to attract nightingales. It enlivens the senses.



• Peony: the best smelling peonies are often double pinks.



• Sweet pea: sweet smelling flowers. Dried petals of sweet peas are one of the most important ingredients for potpourris because of their sweet fragrance.

You need to find yourself in the broad spectrum of flower fragrances. Take an afternoon and visit different florists or just walk through a beautiful garden. Smell each of the flowers you find there. Experience the emotional trip spontaneously unleashed by each aroma. Spend a few minutes smelling each flower while keeping your eyes closed. Feel the emotion it evokes. Connect your mind and soul with each fragrance. See the uniqueness of your life in the proud beauty of each flower and celebrate your entrance into a brand new world of expressive, live fragrances.

RomanceIt!
---
Return from Flower Fragrance to Romantic Flowers
Return from Flower Fragrance to Romantic ideas for life