Surprise her...
Get a unique gift for her AND her inner twin!

Note: 'Special Greeting for Gentlemen only!'
click here

<! Start Forum Content Removed 06-29-09 by Mitchell Juergens It's Always Something http://itsalwayssomething.tech.officelive.com/default.aspx-->

If you're here looking for a unique gift for her - your one and only gal - then you've come a very long way, about 80% worth. Congratulations!
Believe me, a man who knows that only a unique gift for her will do and is also taking the time to search for it on the net, is not only one click closer to accomplishing his task, but is also on his way to receiving a number of 'unique' gifts for himself as well!
I know how special she is to you. In your eyes, she is the most beautiful woman in the world. She makes you laugh. Sometimes she gets you angry. She knows what you're going to say even before you think it.
Perhaps she is also the mother of your most precious treasures: your children. She is always by your side. She celebrates your successes more than she does her own. She suffers a great deal more when you fail than when she does and much, much more. She's not just a woman. She is your woman!
And now it's time for you to show your gratitude to her for creating the wonderful life that you have together.
Perhaps it's her birthday, your anniversary, Valentines Day, or Christmas. Or maybe it's just a nameless day that urges you to get a unique gift for her beautiful heart -- one that will transmit a million feelings all at once.

Do you feel lost? Don't know where to find such a one-of-a-kind creation? Experiencing palpitations? OK, I'm exaggerating a little.

But I have great news for you anyway. I'm going to give you insightful tips on how to conquer that last 20% needed for you to reach the summit. I will 'gear you up' with all the necessary information so that you can surprise her not only with a unique gift for her, but the most imaginative one as well.

Let's begin.

There are two different sides to your woman that you need to explore in order to find the ideal unique gift for her: 'the real' and 'the desired.'
To identify her 'real side,' you need to first answer the following questions:
1. What does she do in her spare time?
2. What is her usual dressing style?
3. Does she have a hobby /hobbies?
4. Does she have humanitarian or social interests?
5. What does she usually spend her money on?
6. How does she look when she's at home?
To identify her 'desired side,' you have to answer the following questions:

1. What are her favorite movies?

2. What kind of books does she read (fiction or nonfiction, love stories or mysteries, etc.)?

3. Does she buy magazines? Which ones?

4. What public figure does she look up to?

5. What does she say she would like to do in her spare time?

6. Which character from 'Desperate housewives' is her favorite?

I'm sure that after you answer those questions, you'll notice a mismatch between the real 'her' and the 'her' she desires to be. And that's exactly what you're supposed to notice. After all, a woman wouldn't be a woman if she wasn't at least a bit complicated, now would she?
Let's see if I can guess your next thought. I bet you're wondering whether you should pick out a unique gift for her that speaks to her real personality or her desired one.
Am I right? Actually, since both personalities are part of her, I strongly recommend that you find a gift that satisfies both.
Don't worry. It sounds more difficult than it is. Here's an example so you have an idea of how all of this works:
I have a friend, Christina, who likes to read books and watch TV in her spare time. She also loves to talk on the phone with her friends and she dresses kind of casual, sporty actually.

She's interested in spiritual and metaphysical subjects. She prefers to spend every penny she has on her home and her loves ones. And when her husband comes home from work, she always tries to look attractive -- not necessarily sexy, but definitely appealing to the eye.

HINT: Think about Christina's personality and try to imagine what type of unique gift for her would be most appropriate. How would you describe her? What interests might she have that are not so obvious?

Now, If your answer is that she's a simple woman who likes simple things and is family oriented then you're right on. That's the Christina that we all know, at least the one that she lets us know.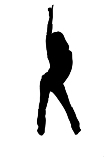 Ahhh…but what about 'the Christina' that's still a mystery to us?

For instance, sometimes during my very long phone conversations with her, she starts talking about her dream life and says things like: "I just finished reading 'The Pocket Stylist: Behind-the-Scenes Expertise from a Fashion Pro on Creating Your Own Look by Kendall Farr.'" Or she says something like; "Have you read that article about….in Elle?" Or…"This weekend I'd love to go rafting." Or…"I'd love to be Edie Britt for just one day!!!"(If you don't know who Edie Britt is, she's the sexy character on the TV show Desperate Housewives whose romantic conquests keep the 'fantasy' neighborhood buzzing for days).

(Ohhh! That just gave me a great idea. I have the perfect unique gift for her. It's an online Hair Style Magazine that offers the latest trends in hairstyles and instruction on how to achieve a 'perfect' individualized look.

It's a fantastic FREE resource. I can't believe I didn't think of it earlier.

Imagine how happy Christina will be to receive a card with this website's URL and a little note that says something like, "Won't you be my Eddie Britt?"

She'll be love it. And she'll be thrilled that she finally found a man who fully understands her 'secret self' – how amazing is that? Here's the website's URL, check it out!: www.style-hair-magazine.com ).

Sorry for that derailment. :-)

Back to what I was saying. Does that help? Can you tell the difference between Christina's 'real' personality and her spicy 'desired' one? There's quite a difference, isn't there? So what are you supposed to do?

Buy a unique gift for her sweet, lovely and home oriented side, or for her sensual, free-spirited, and wild side? Know the right answer? Try to answer without thinking about YOUR own preferences.

Remember that you are trying to choose a unique gift for HER. Want to know the right answer? Well, read on and you'll soon have it.

As I mentioned before, all women would like to get a gift that combines both of their personalities. I know, it's not easy but it's absolutely doable.

Here's an example of how you can use the information you've gathered so far to find a unique gift for her (your one and only) that's not only different, but just right for her.

Let's say that your woman likes to spend time at home and has a hidden sensual side. Why not buy her a robe from Victoria's Secret so that she'll have something comfortable to wear at home and will feel sensual and alluring at the same time. That's one idea.
Now, what if she's family oriented and at the same time likes to experiment with unconventional activities. Why not surprise her with a family getaway to the Hudson River Gorge (or any other white water rafting facility close to your own town). You can kill two birds with one stone! (wink, wink!!!)

That's it. Now, all you have to do is take 10 to 15 minutes and decode who 'she' really is. Once you've done that, you can just let your imagination fly.

Allow yourself to be creative and original. BUT, please do not forget one VERY IMPORTANT point. Please don't ever lose sight of the true focus of your mission: HER.

I promise you that the time you spend on reading this page and completing the exercises will be rewarded ten-fold. Seeing her face light up with joy and appreciation when she receives that unique gift for her will be reward enough, won't it?

You will once again be that special person who not only loves her for who she is, but who also understands the woman that she desires to be – a man she absolutely cannot live without. After all, you are her true soulmate!

Free your mind and celebrate her spirit – RomanceIt!

---
Return from Unique Gifts for Her to Romantic Gift Model
Return from Unique Gift for Her to Romantic ideas and Gifts